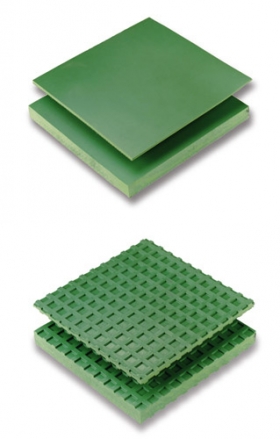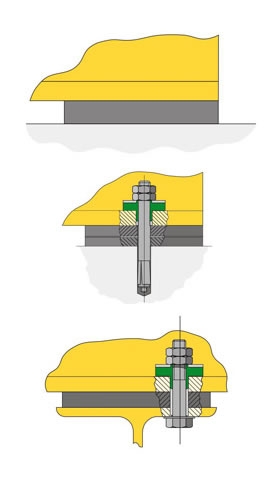 Squaregrip (SG)
Squaregrip (SG) is a high strength and stiff vibration damping material used predominantly in industrial applications where anti vibration is required but minimal movement is critical.
Load capacity range: 1.5 to 6.0N/mm2 (MPa)
Why choose Farrat Squaregrip SG?
High stiffness vibration and shock damping
Produced from high grade fibre reinforced nitrile rubber
Excellent oil and chemical resistance properties
Used extensively in Farrat machine mounts
Produced in the UK by Farrat using high quality compounds
Available in a range of thicknesses
Versatile
Low level of creep
Long lifetime
Can be supplies as sheets or bespoke pads and strips
Typical Applications
High pressure resilient connections
Industrial equipment
Hydraulic equipment
Printing machinery pumps
Compressors
Machine mounts
Structural damping
In lower pressure applications it may be necessary to consider alternative materials such as Farrat Nitrile NBR. Farrat are happy to advise and provide technical calculations to specify the most appropriate material.
Where bolt through connections are required, Farrat Anti-vibration (AW) washers and bushes should be incorporated in order to allow free movement of the pad and to ensure that the bolt does not transmit vibration across the connection.
Anti Vibration pads and materials can sometimes be referred to as; anti-vibration, antivibration, vibration absorption materials, elastomer, resilient material, isolation pads, vibration rubber, isolation rubber, damping material